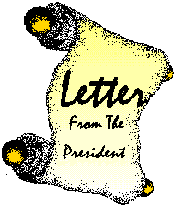 On December 23, 1997 EHS signed a contract with Arcoiris Contracting Services to complete Stage 1 of our Museum Project. We were pleased to meet the officers of this company, President Cynthia Aponte and Program Manager Alex Polanco, at the offices of Greene and Proppe Design, 1209 W. Berwyn. Accompanying me were Carl Helbig, EHS Vice President, and Marie Morrissette, Treasurer.
At the meeting we made plans to complete some documentation, required by the CDBG granting process, for insurance purposes. In addition we made tentative plans to begin work on the Museum on January 12, 1998. What a dream that promised to fulfill!
The next step in the process was to set up a preconstruction meeting including the City of Chicago Department of Housing, our contractor and us. The January 12th date passed and the City informed us that there were new requirements related to the performance bond presented by Arcoiris. A new date was set for January 29. Again, the City delayed the preconstruction meeting while it awaited the approval of the Department of Purchasing.
Next came another surprise while applying for the building permit for the project, Arcoiris was told that there was no building on that city lot. The City had no record of the building!! Records existed covering the City's construction of a building there in 1890 when it built the first fire house in the newly annexed area called Lakeview, and its subsequent destruction in 1925. But there was no record of the construction of its replacement.
Do you find this amusing?! The plot thickens.
Fortuitously, Ken Little, a Chicago historian and co-author of a book, The Fire Houses of the 19th Century, Vol. I, had been a guest speaker at an EHS meeting last year. In his presentation Little reported he had researched our particular station and found that the City of Chicago had acquired it free of any cost. EHS has affectionately dubbed the transaction "Let's Make a Deal."






E-Mail RSVP: RedRavenProducts@aol.com

Copyright © 1996 Red Raven Productions,